Responsive Website
Team's Role: Usability Testing, Design Thinking, Information Architecture, User Experience & User Interface/Visual Design
Empathize
Through research, the Olympic brand understood that the consumers are not well educated on selecting the correct stain transparency to meet their project's needs.
ProjectPro's goal was to educate Olympic Stain customers prior to purchase to ensure the correct transparency was purchased.
Define, Ideate & Prototype
Through rapid prototyping, usability and A/B testing, my UX team was able to refine a prototype that met the customer's needs prior to going into development.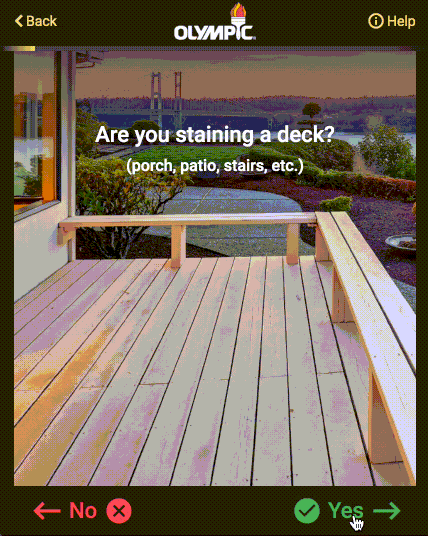 Above: Early Swipeable Axure Prototype that Tested Poorly with Users
Above: Flowchart for ProjectPro