Increased Conversions
Team's Role: Usability Testing, User Experience & User Interface/Visual Design
In early 2017 we created our 1.5 released of the digital room painter with an outside agency to make a white-label (had to be reused for 30+ brands) responsive online room visualizer. The end product looked too generic, under-designed and was fraught with usability issues.
The goal of 1.6 was to redesign it so that it would be more usable, especially on mobile devices, and to get more users to the final step for purchasing paint.
After three rounds of usability testing and redesigning, the room visualizer looked cleaner and had clearer functionality and navigation.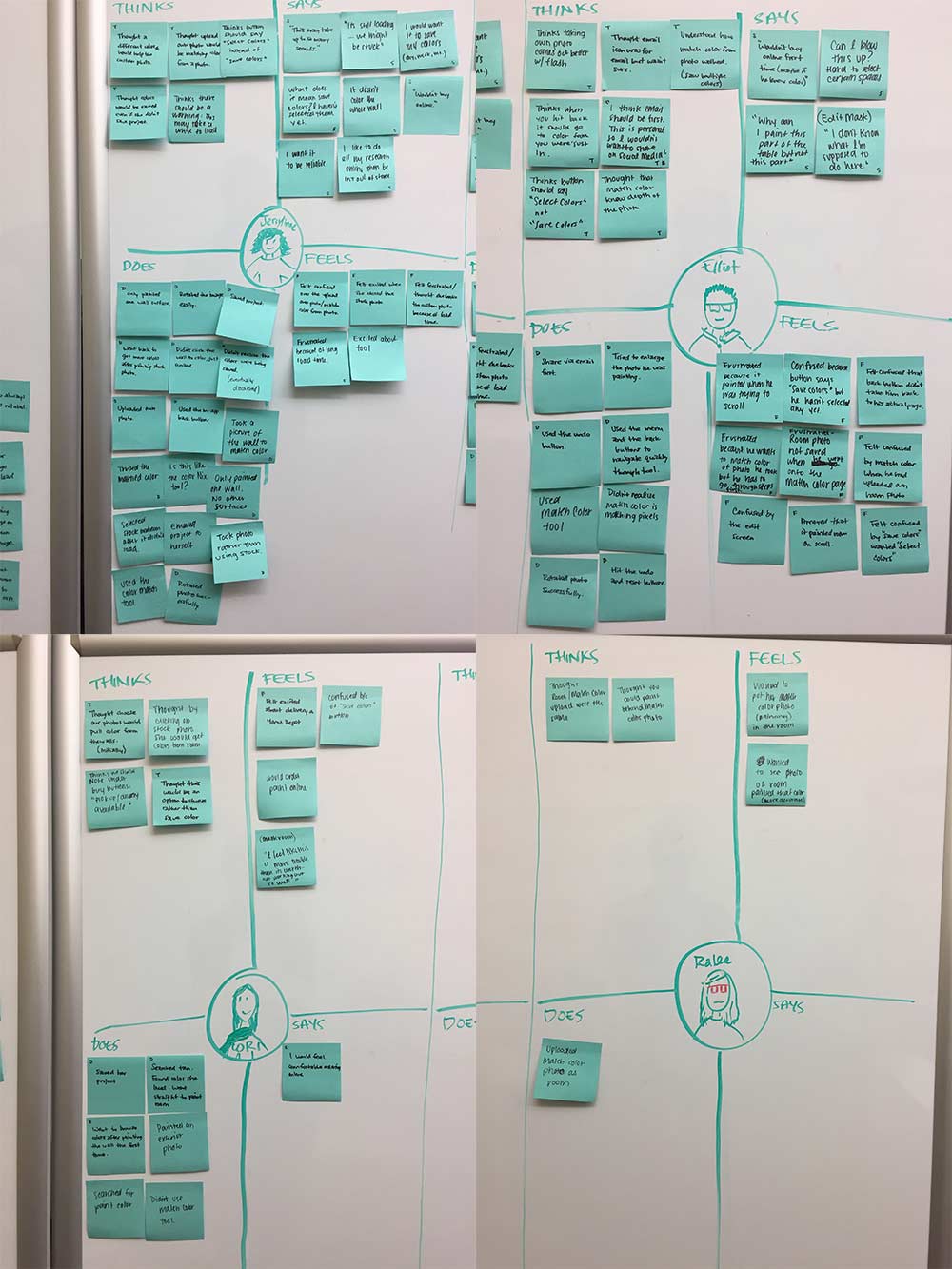 Above: Empathy Map from Usability Testing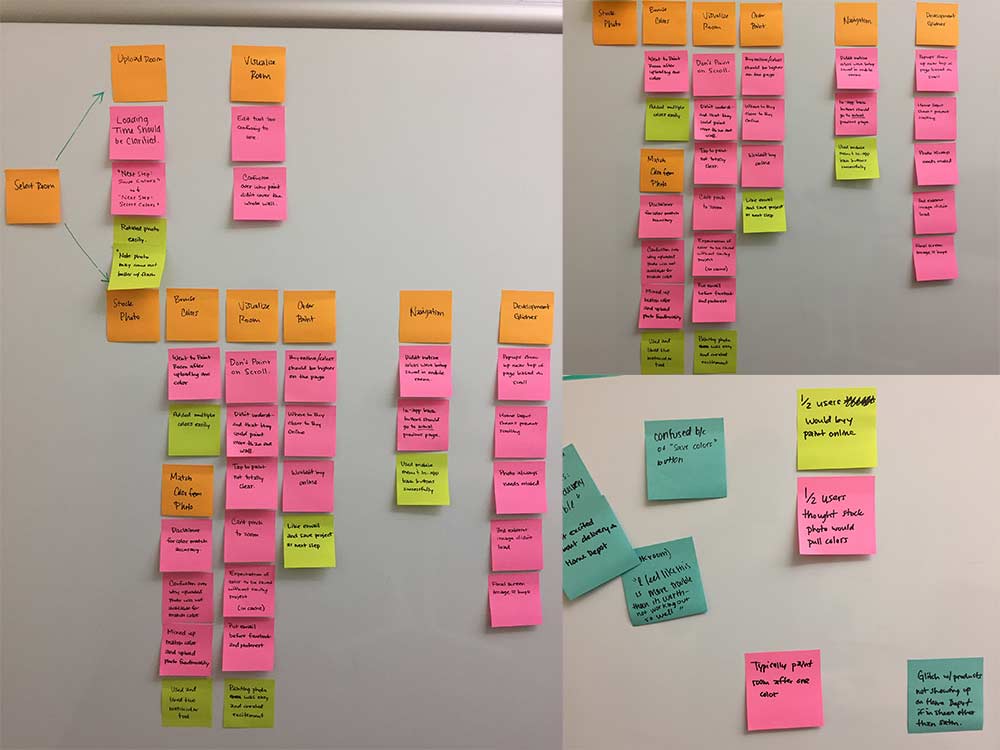 Above: Infinity Map prioritizing pain points
After three months of user interaction with 1.6, we saw page views increased by 60%, total conversions on mobile devices were up by an astounding 146%, and interaction levels across screens were up while time on site remained the same.